A MISSION FOR INNOVATION.
ABOUT XAVIER & ASSOCIATES
Xavier & Associates (XAA) is an innovation-centered business consulting firm led by serial entrepreneur, formator, and TED Fellow, Xavier Alpasa (aka Professor X). We work with top executives to help them design processes and decisions that will deliver real business transformations.
We advise business leaders on their most challenging issues and opportunities in Discovering Purpose (strategy), Developing People (talent capital training and development), and Driving Profit (financial planning and management).
Our consulting method called Process X helps clients effectively probe their issues and empower them to create transformative solutions through a unique collaborative approach. We customize processes and solutions and not merely offer off-the-shelf solutions. XAA works across industries and with all kinds of clients, whether large multinational corporations, mid-size companies, homegrown and start-ups, to nonprofit and social enterprises. We help them decide where they want to go, then we guide them how to get there.
Consulting works best for those who commit to innovate. And XAA
will commit the same: to deliver transformative solutions — leaving
organizations always bolder, better than they were when XAA came
in.
– XAVIER ALPASA (Professor X), XAA Chief Strategist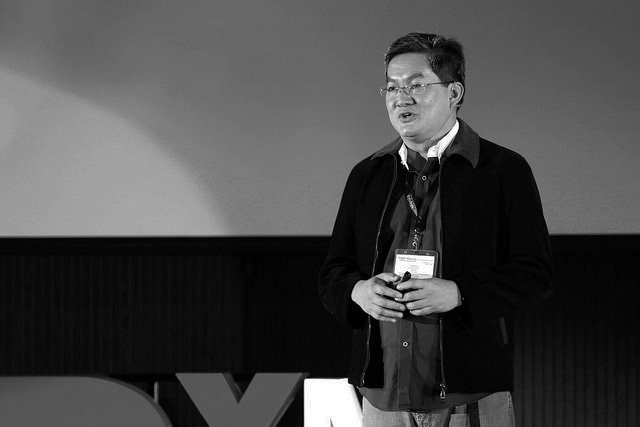 In our every engagement, our emphasis is on the value of innovation— that only change can bring change in a business. And from there, real transformation and sustained growth begin. The same way XAA's Chief Strategist, Xavier has innovated himself through the years: from being an executive for top corporations, MBA guru, a social entrepreneurship advocate, a TED Fellow, to becoming the lead consultant at Xavier & Associates. And oh yes, he's an ex-Jesuit, too!
Empathy-based Innovation is at the heart of Xavier & Associates (XAA). With its unique PROCESS X consulting style premised on an honor-system agreement, XAA assures clients of a faithful commitment to delivering transformative solutions through any of our 3D approaches of Discovering Purpose , Developing People and Driving Profit.

We begin with the premise that business is inherently good.  We wish to unearth that.  We journey with all businessmen towards this goal.
We help clients effectively probe their issues and empower them to create transformative solutions through a unique collaborative approach
We customize  processes  and solutions that capture the heart of  your business, and not only offer off-the-shelf solutions.
DELIVERING TRANSFORMATIVE SOLUTIONS
Xavier & Associates (XAA) has a team of experts that can bring clients extensive industry knowledge and experience. Based on every client requirement, a group of expert resources, including Chief Strategist himself, Xavier Alpasa, collaborates with client to offer new perspectives and guide them towards better business standards and a sustained growth

Beyond strategy, define causes
1. Strategic Planning
2. Innovation Ecosystem Development
3. Ideation Sessions
4. Business Planning
5. Start-up Bootcamp
6. SET UP – Social Entrepreneurship Training
    towards Unlimited Potential

Beyond skills, nurture passions.
1. Creative Team Building
2. Personality Development
3. Entrepreneurs Congress
4. Executive Coaching
5. Leadership Formation
6. Communication and Presentation Skills
7. Train the Trainer
8. Finance for non-Finance
9. Marketing for non-Marketing

Beyond sales, strive for value
1. Financial Management Consulting
2. Start-up Finance
3. Marketing Strategy
4. Digital Marketing Transformation
Meet the talent behind Xavier and Associates
Ask us how we can deliver transformative solutions to your business.
MANDALUYONG CITY
SONATA, Ortigas Business District
Mandaluyong, Philippines, 1550
TAGUIG CITY
TRION TOWERS, Bonifacio Global City,
Taguig, Philippines 1634